Installation view at "EXTENDED PRESENT – TRANSIENT REALITIES"(2022), Ludwig Museum, Budapest, Hungary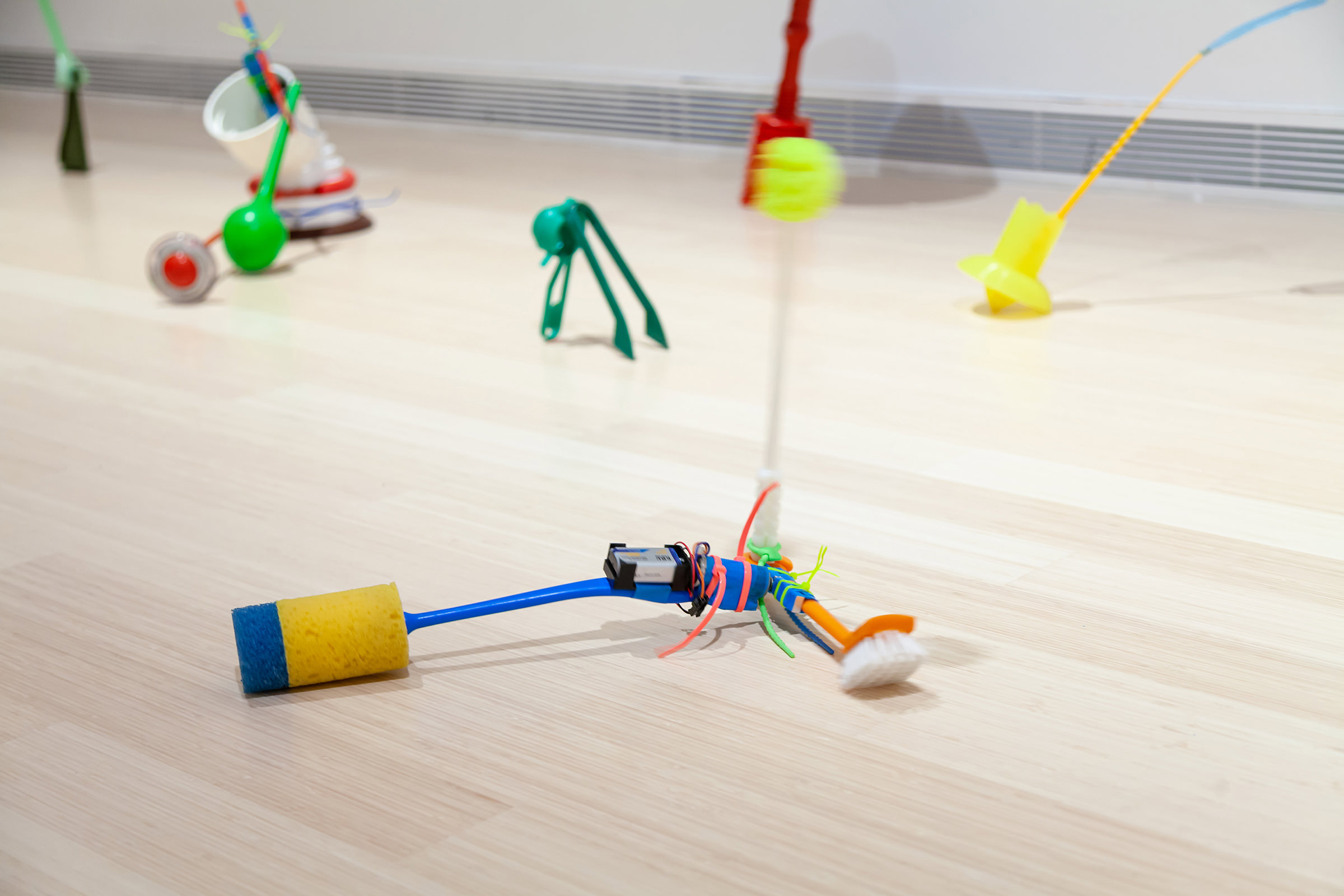 Detail of Unsettled at "EXTENDED PRESENT – TRANSIENT REALITIES"(2022), Ludwig Museum, Budapest, Hungary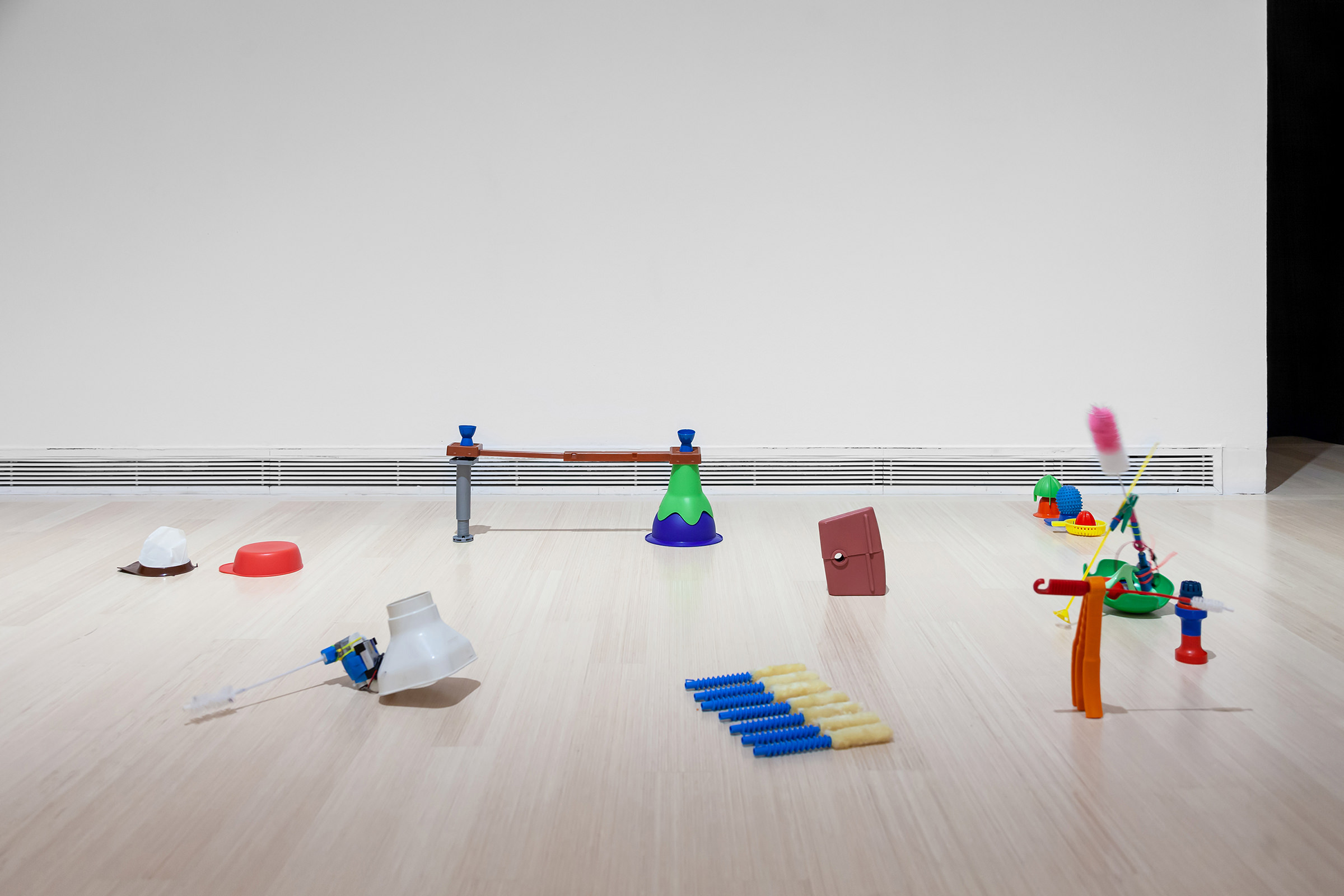 Detail of Unsettled at "EXTENDED PRESENT – TRANSIENT REALITIES"(2022), Ludwig Museum, Budapest, Hungary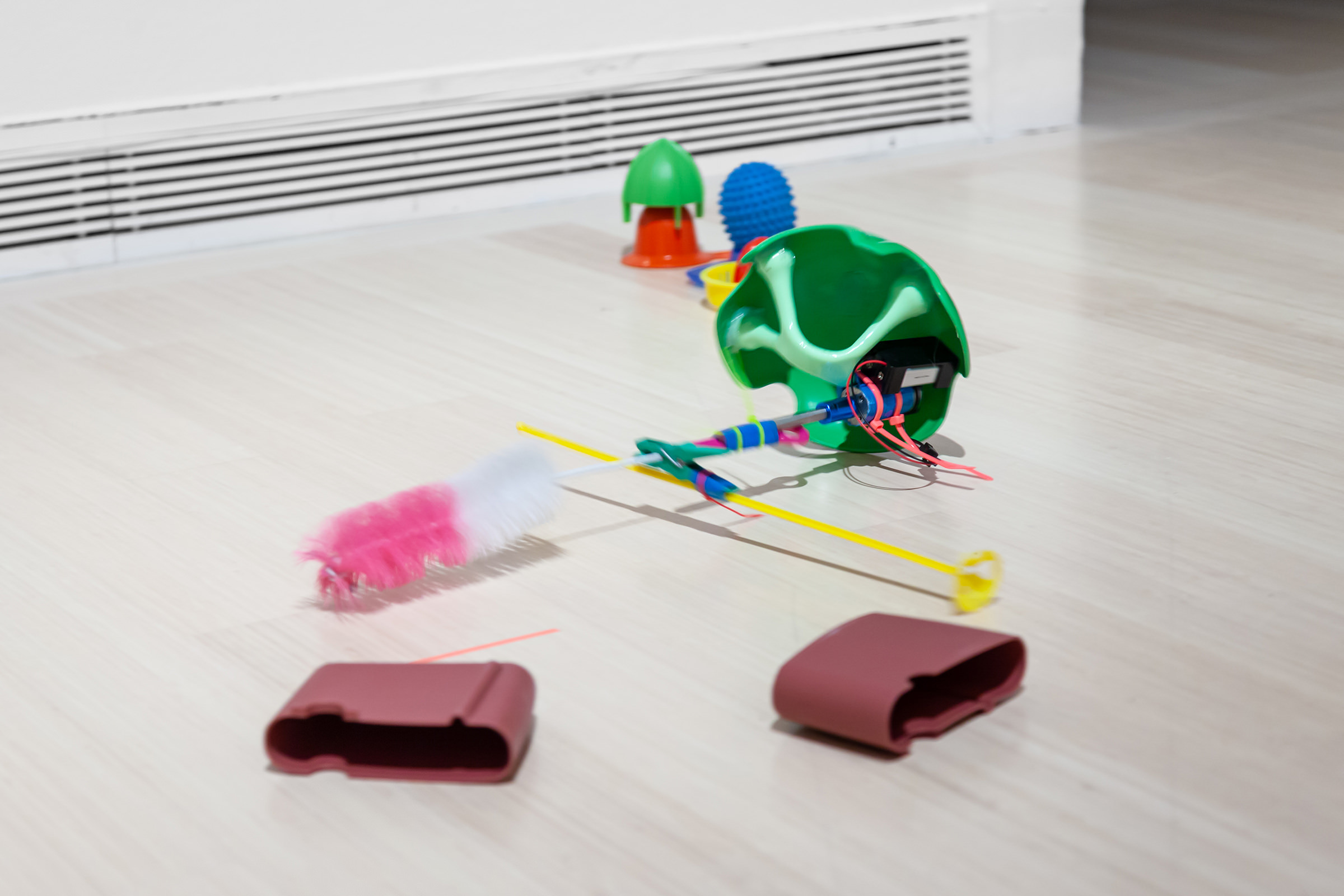 Detail of Unsettled at "EXTENDED PRESENT – TRANSIENT REALITIES"(2022), Ludwig Museum, Budapest, Hungary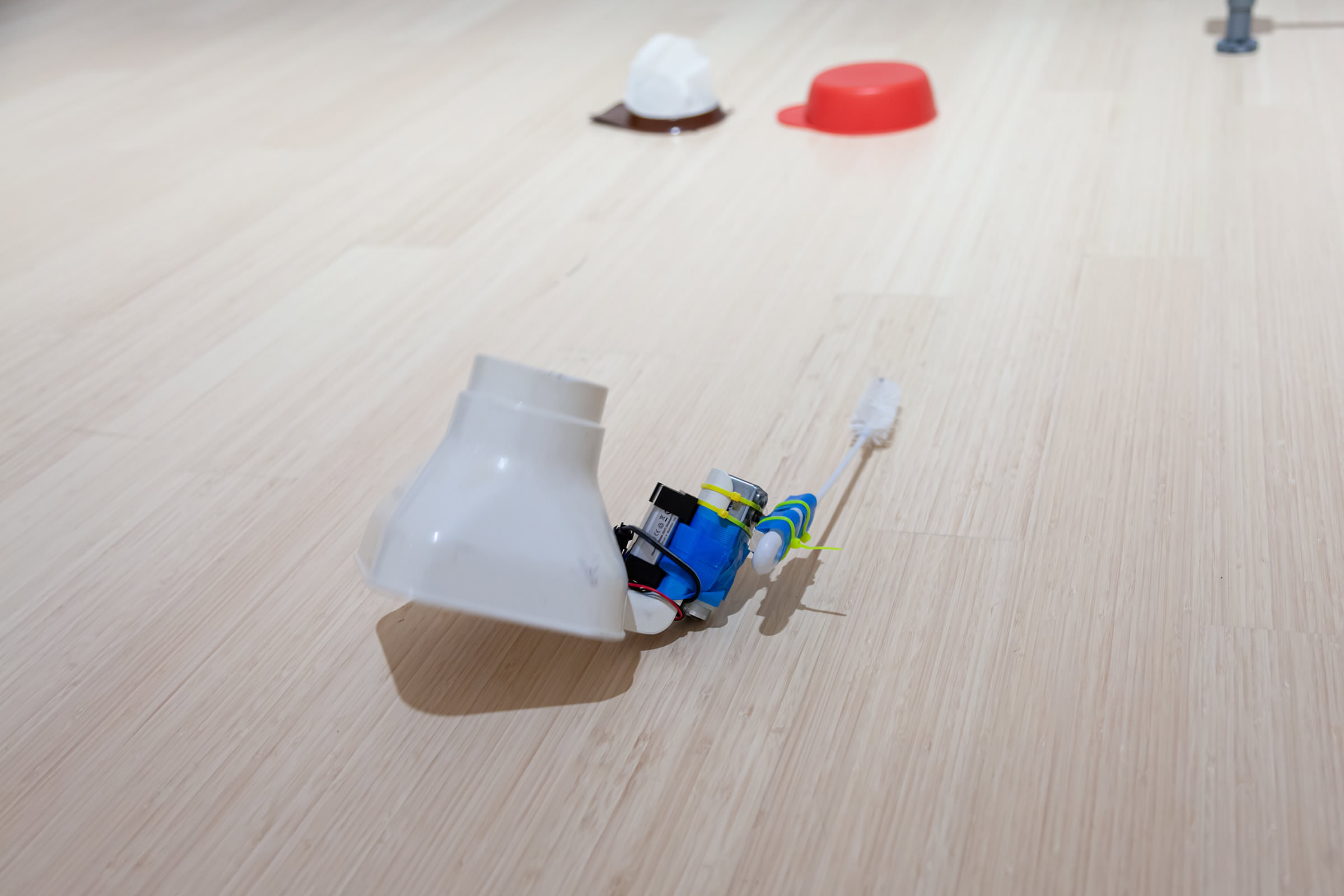 Detail of Unsettled at "EXTENDED PRESENT – TRANSIENT REALITIES"(2022), Ludwig Museum, Budapest, Hungary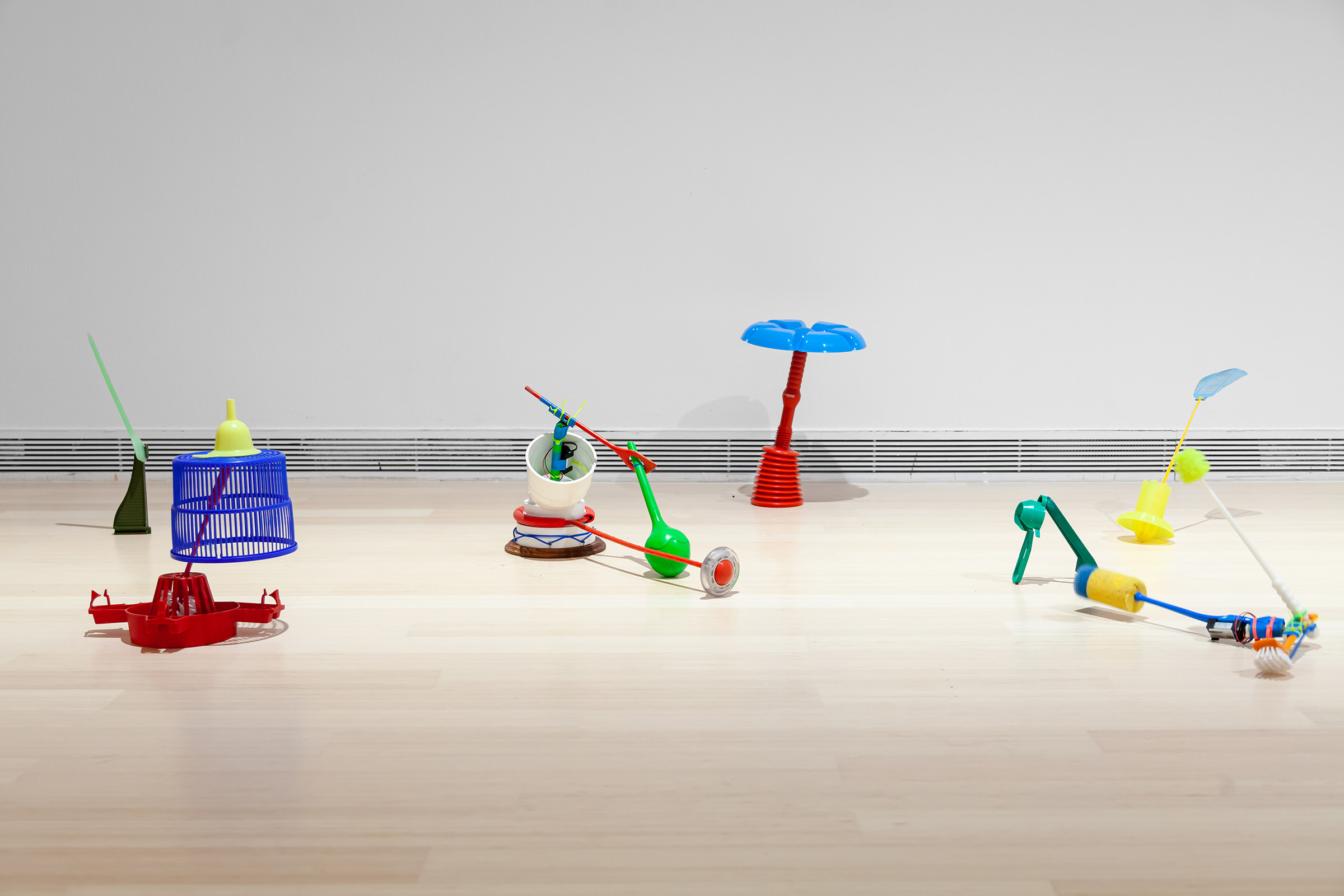 Detail of Unsettled at "EXTENDED PRESENT – TRANSIENT REALITIES"(2022), Ludwig Museum, Budapest, Hungary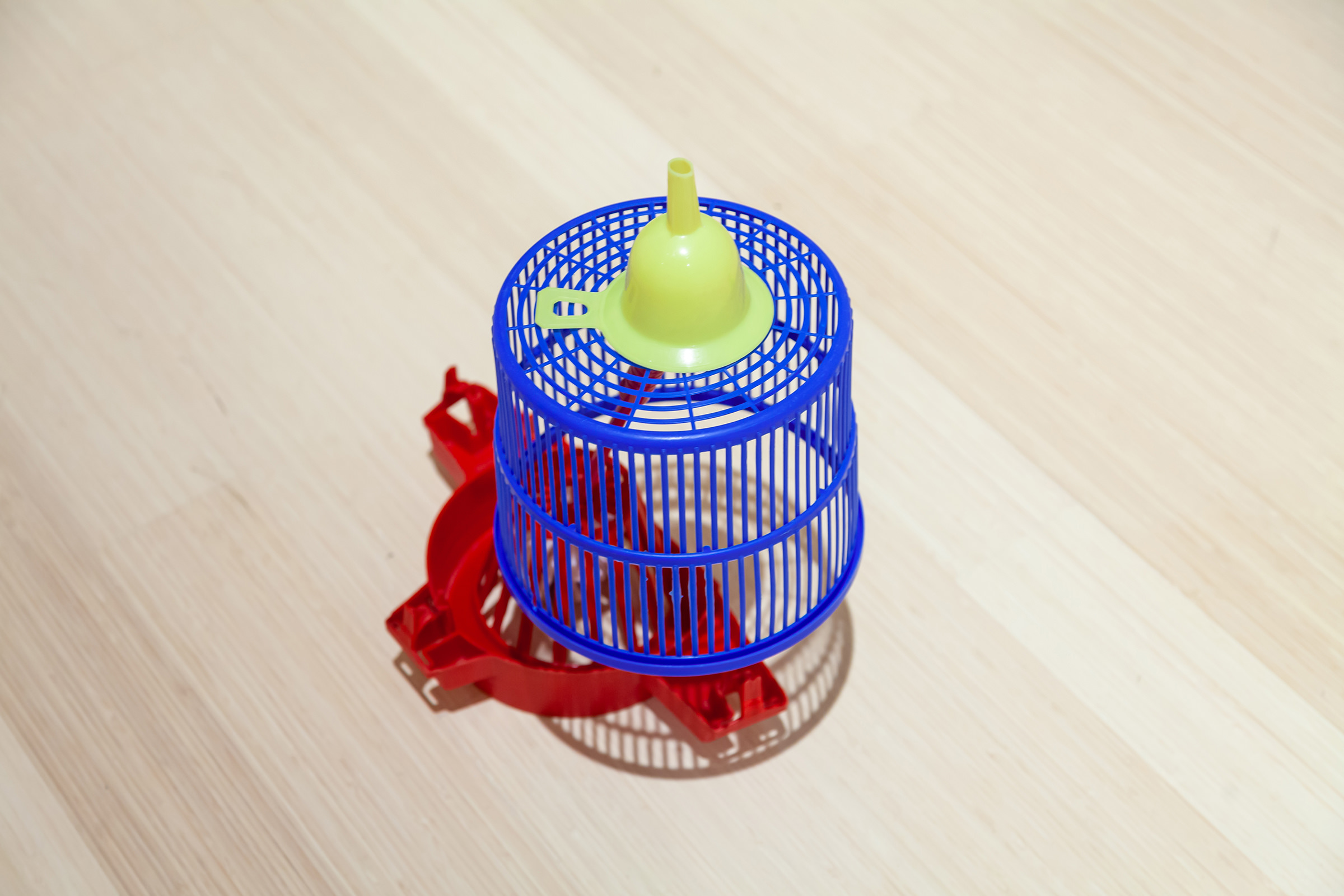 Detail of Unsettled at "EXTENDED PRESENT – TRANSIENT REALITIES"(2022), Ludwig Museum, Budapest, Hungary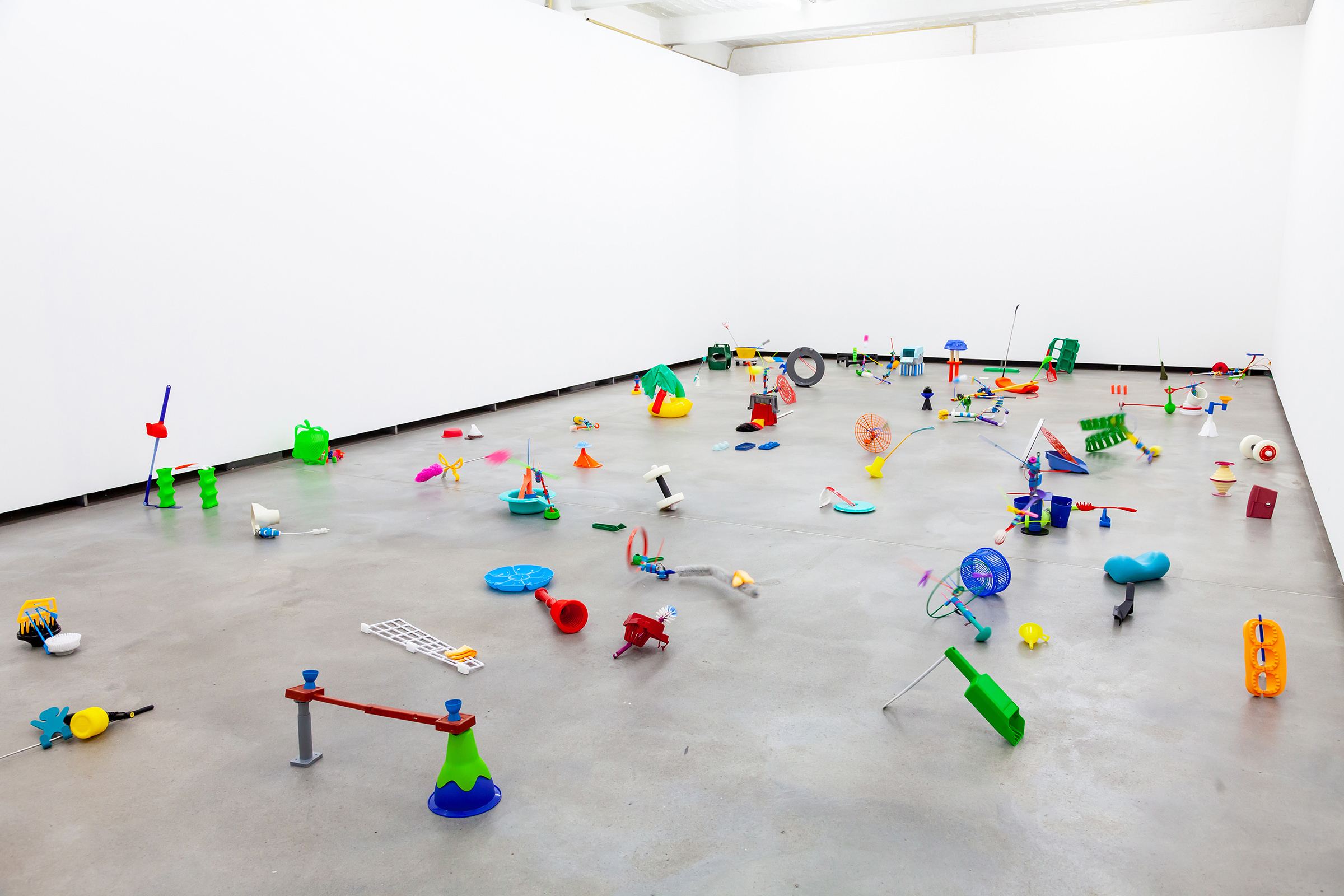 Installation view at "Grounded"(2021), Künstlerhaus Bethanien, Berlin, Germany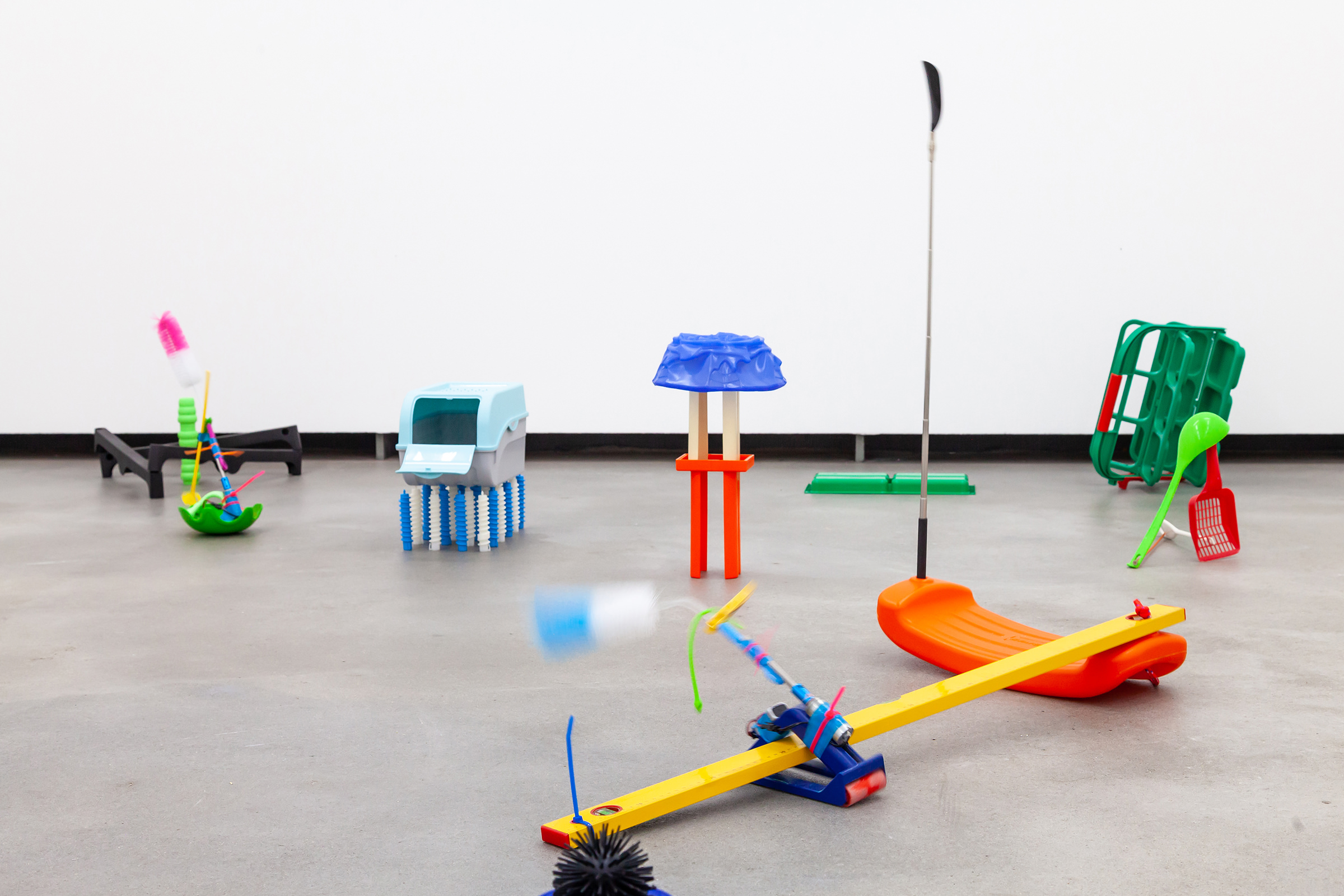 Detail of Unsettled at "Grounded"(2021), Künstlerhaus Bethanien, Berlin, Germany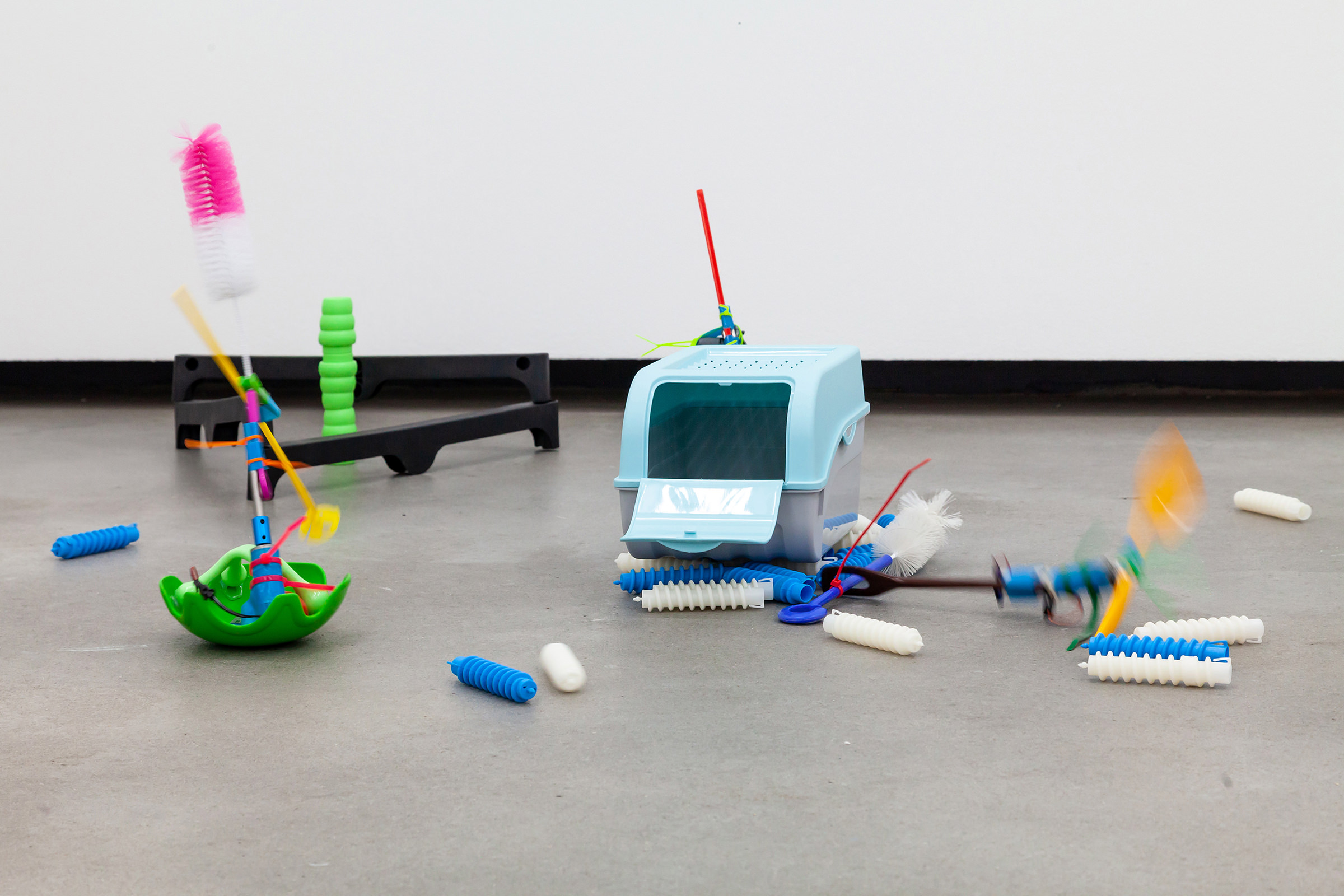 Detail of Unsettled at "Grounded"(2021), Künstlerhaus Bethanien, Berlin, Germany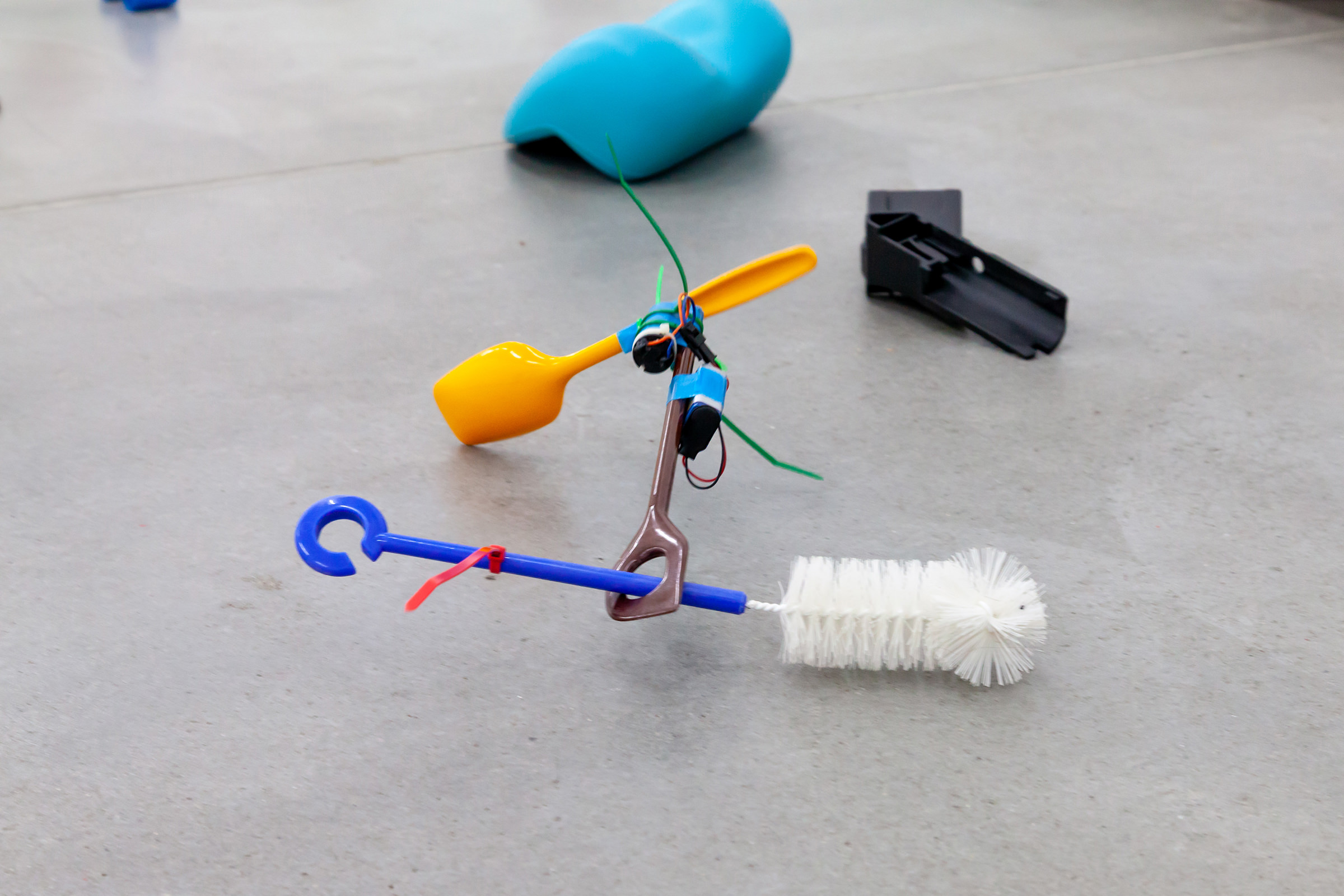 Detail of Unsettled at "Grounded"(2021), Künstlerhaus Bethanien, Berlin, Germany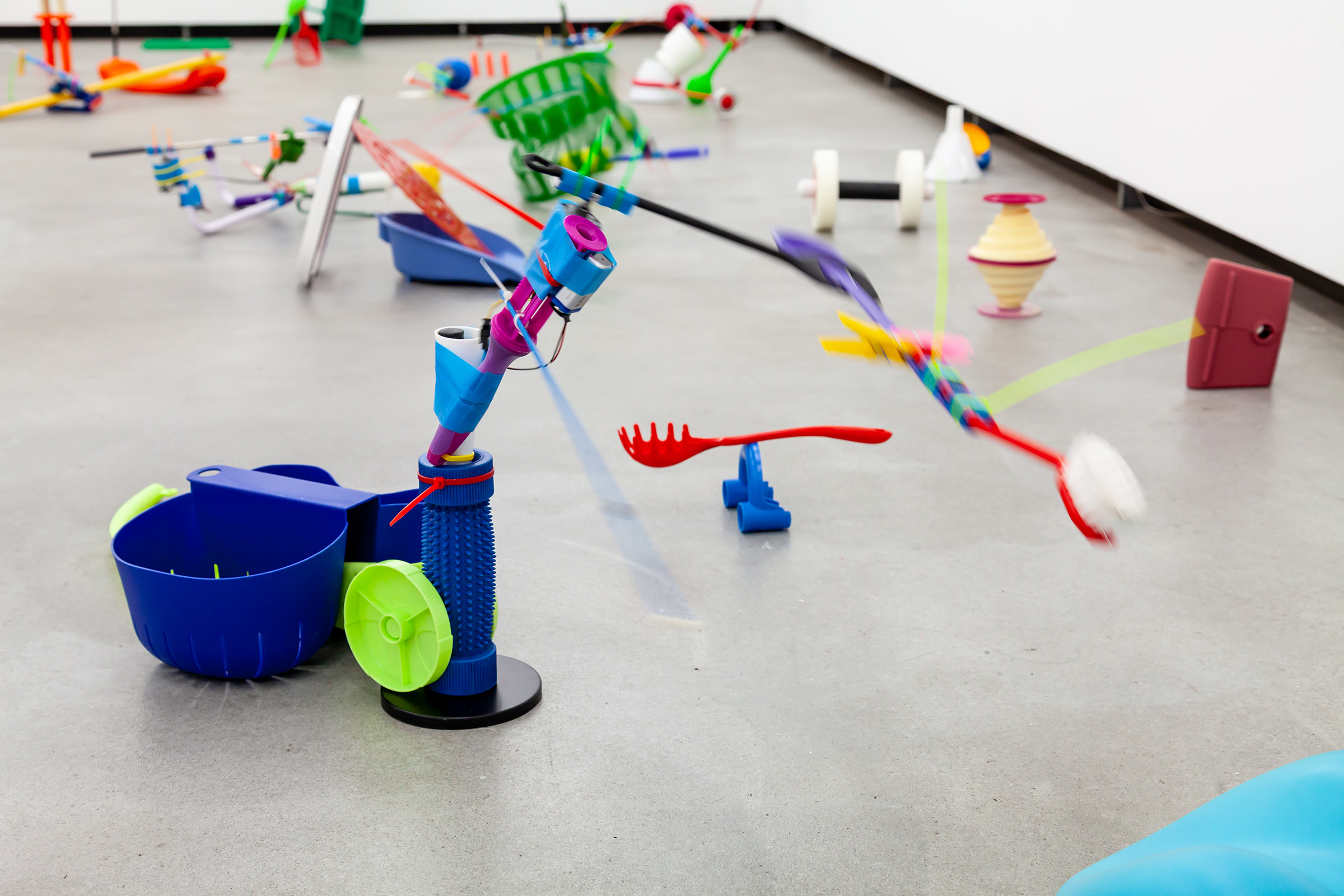 Detail of Unsettled at "Grounded"(2021), Künstlerhaus Bethanien, Berlin, Germany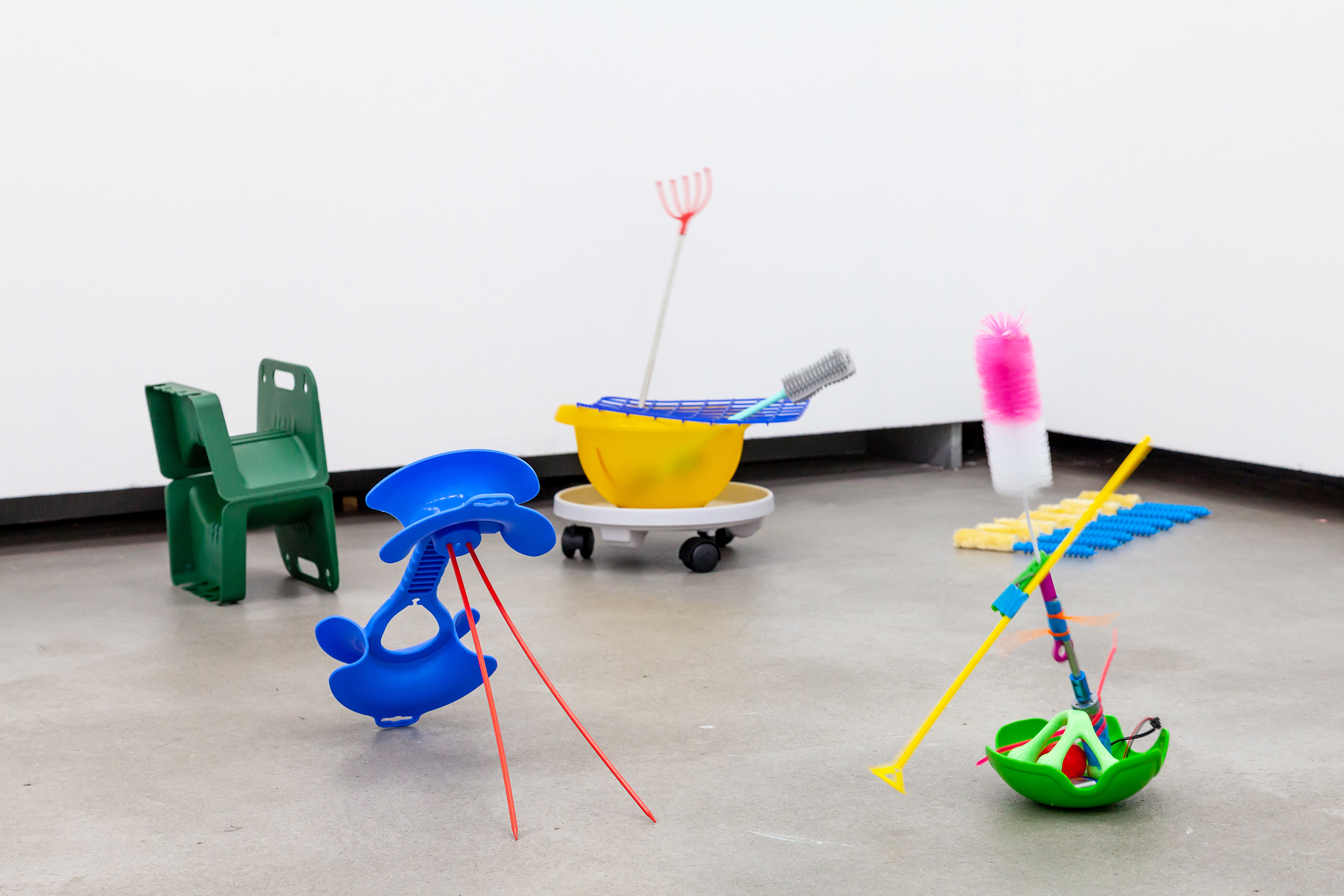 Detail of Unsettled at "Grounded"(2021), Künstlerhaus Bethanien, Berlin, Germany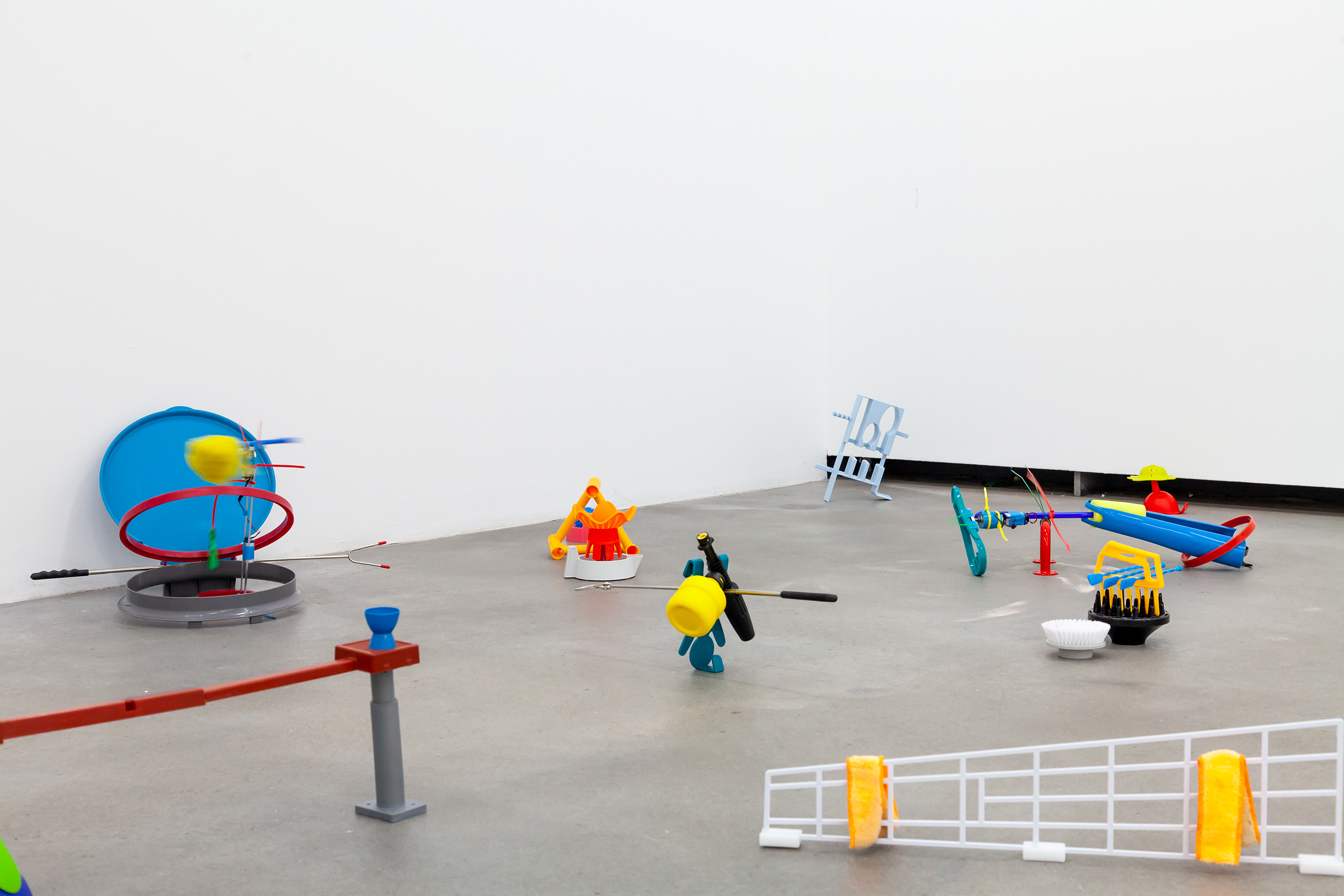 Detail of Unsettled at "Grounded"(2021), Künstlerhaus Bethanien, Berlin, Germany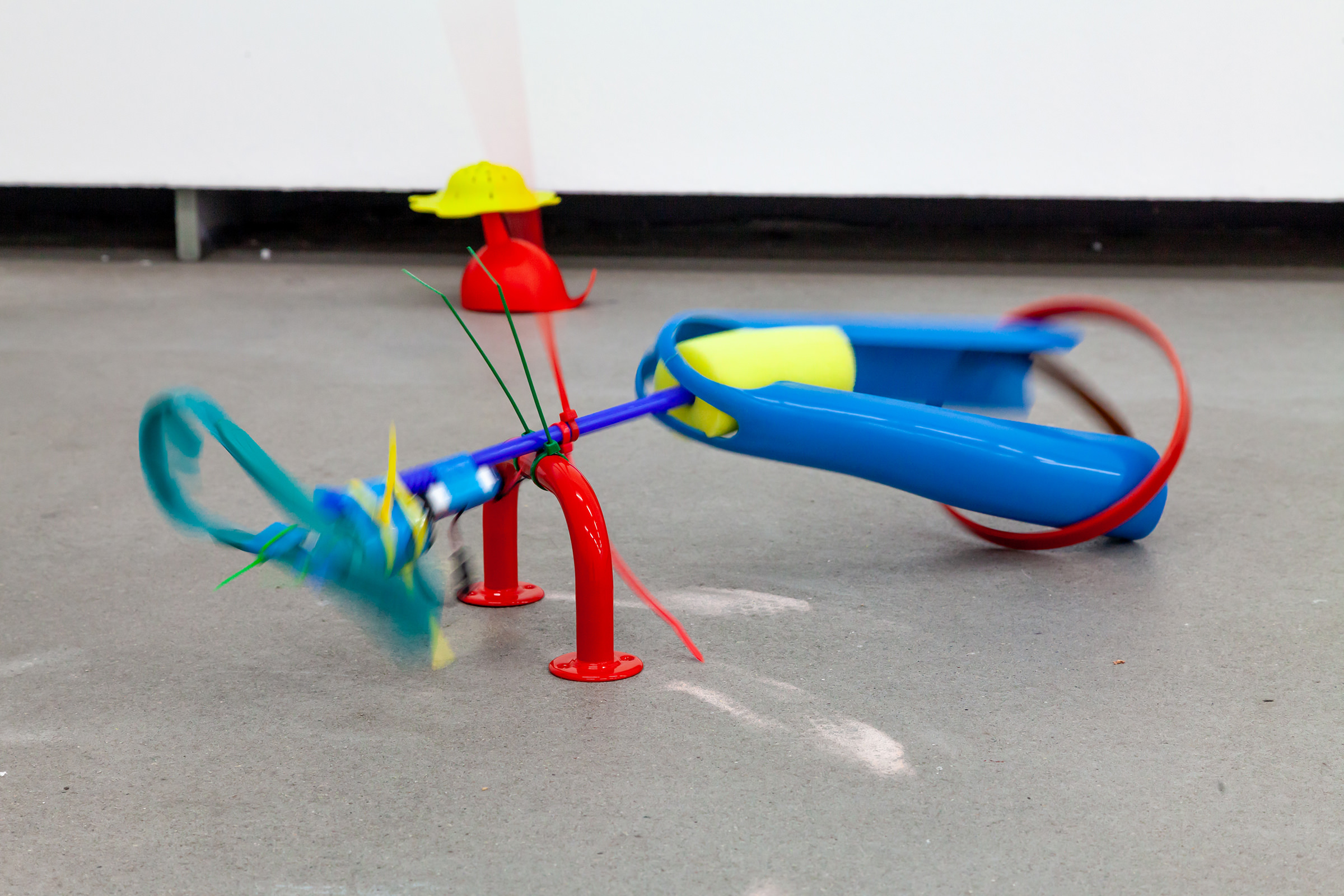 Detail of Unsettled at "Grounded"(2021), Künstlerhaus Bethanien, Berlin, Germany
Unsettled
The work "Unsettled" is a continuous performance by kinetic sculptures and the audience which kept going on throughout the exhibition.
Anzai creates simple-structured machines by making impromptu combinations of plastic-made everyday items and motors. They display complex, unexpected movements as if they are creatures with own will. Although they are products by the artist, they are out of the artist's control.
The kinetic sculptures change the compositions of everyday items in the installation and break down by themselves coincidentally. And those creatures force the audience to be in a relationship with them by interrupting the audience's passage or making noise. In the exhibition place, the sculptures and the audience are on the same being as actants.
この作品は動く彫刻と鑑賞者による、展示期間を通して絶えまなく続いていくパフォーマンスです。
安西は日用品とモーターを即興的に組み合わせたシンプルな構成の機械を制作してきました。それらは、まるで意思を持つ生き物のように複雑で予想できない動きをします。作家の制作したものでありながら、それらは安西のコントロールから外れています。
インスタレーションの中には日用品によるコンポジションもありますが、動き回る彫刻が偶然コンポジションを崩し、彫刻自身も壊れてしまいます。そして足元で動き回るそれらは鑑賞者を邪魔したり、ガチャガチャと音をたてて語りかけてきます。展示空間においては、それらの機械と鑑賞者は同じようにパフォーマーなのです。