About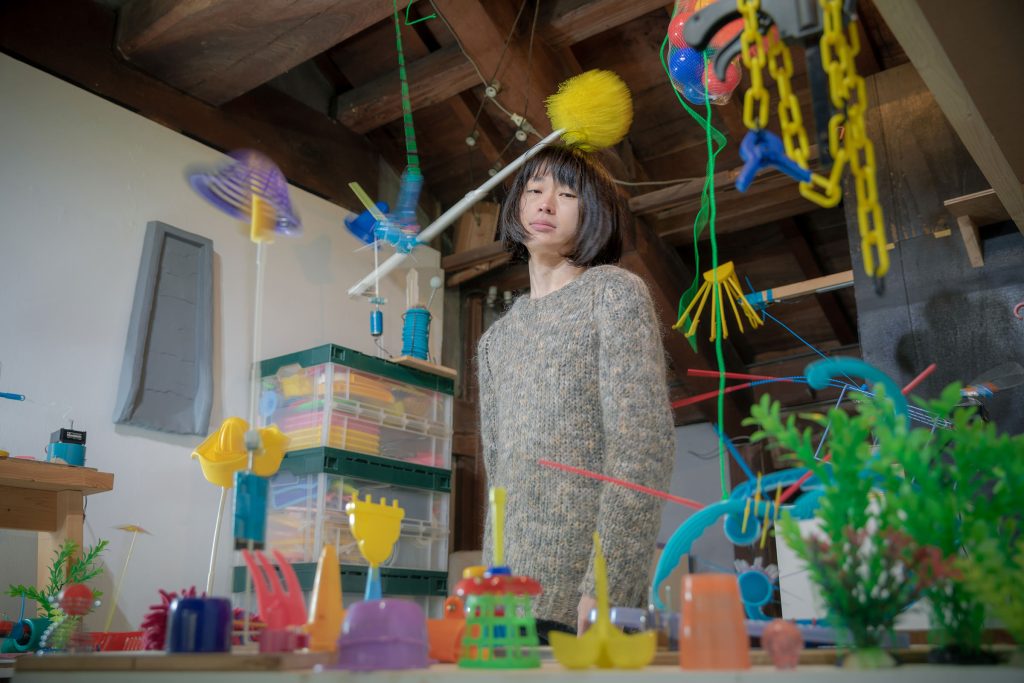 photo by Ryohei Tomita
Tsuyoshi Anzai (b.1987, Tokyo, Japan) is an artist who works with ready-made plastic objects, like everyday items and garbages.
Anzai's works aim to remove original function and meaning of artificial objects and to get over a human-centered perspective of the world. His kinetic sculptures composed of everyday items move in unexpected ways and question what the border between animate beings and inanimate objects. He makes a sculpture with plastic garbage collected on beaches and treat them as relics for a non-human archaeologist in the distant future.
His works, colorful and interesting to look at, strike us somehow like an extension of children's play. Yet, to see familiar objects engaging in unfamiliar behavior evokes an eerie sense of disorientation.
He received degrees of music and new media both from Tokyo University of the Arts. His works have been exhibited at Ludwig Museum, Budapest, 21st Century Museum of Contemporary Art, Kanazawa, The Museum of Fine Arts, Houston, Künstlerhaus Bethanien, Berlin.